bildungsroman in miniature
A tiny coming of age story. Play it in your computer browser here.
Project Type HTML5 game
Timeline August 2017
Involvement game design, writing, pixel art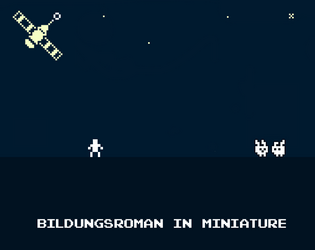 I made this small game on the Bitsy platform for A Secret (Bitsy Jam). Discover all three endings for no real reward other than the feeling of a job well done!