ABC Primetime Scheduling
Web app Intelligence is used by ABC Planning & Scheduling, Content Strategy, Programming departments and executives to plan the airing schedules for primetime shows throughout the entire calendar year. It handles all the details of planning and filming, from shooting schedules to episode summaries and storyline strategy.
Project Type Schedule planning and strategy
Timeline May 2017 - Nov 2018
Users ABC programming executives
Involvement flows, wireframes, prototypes
The Problem
ABC Programming executives – the people who decide which primetime ABC show is going to air on which day at which time – had been stuck for decades in outdated and laborious scheduling methods. Though they had fortunately already moved on from magnet boards (see below) years ago, their interim solution was an Excel spreadsheet that had to be updated manually, over and over again.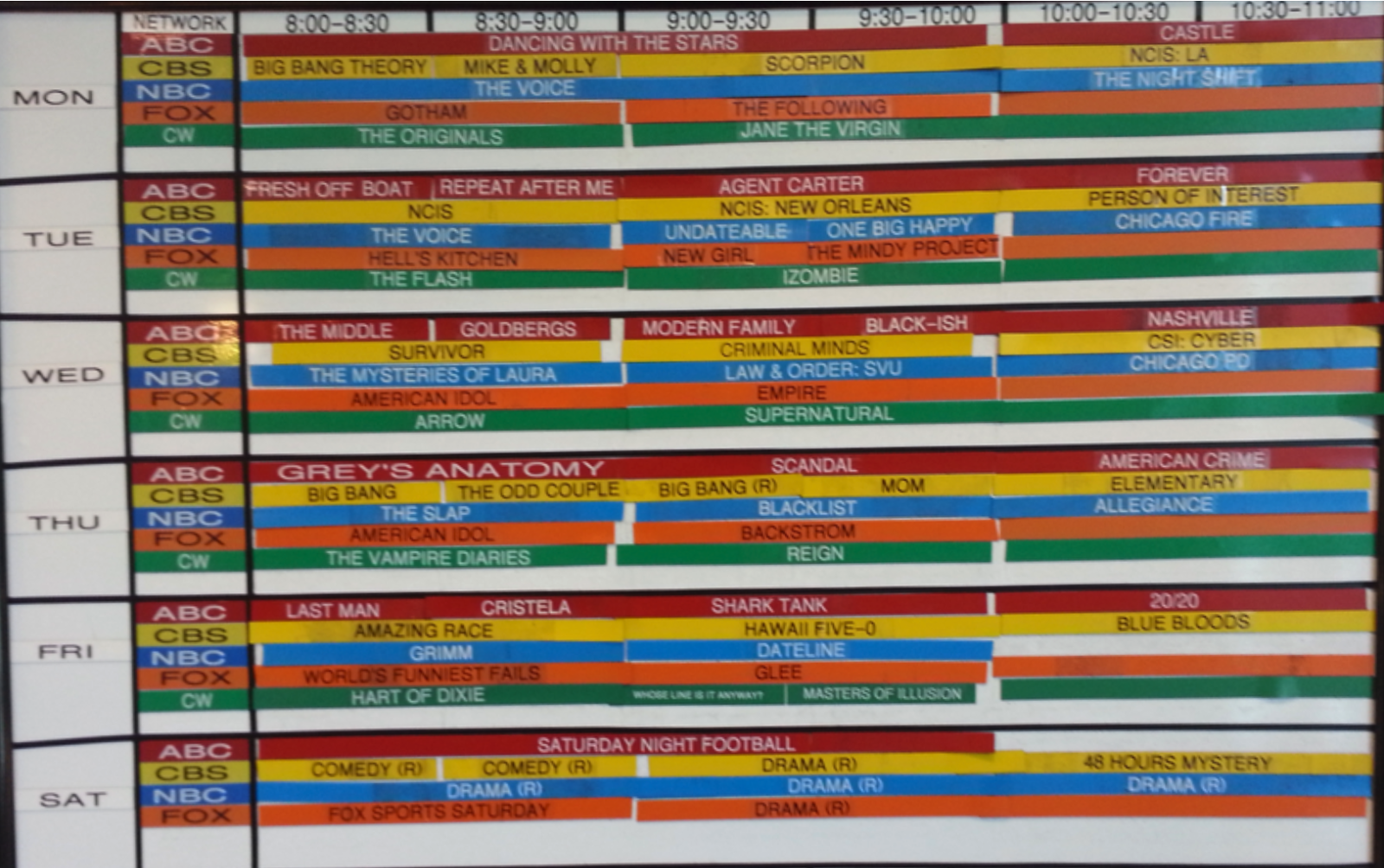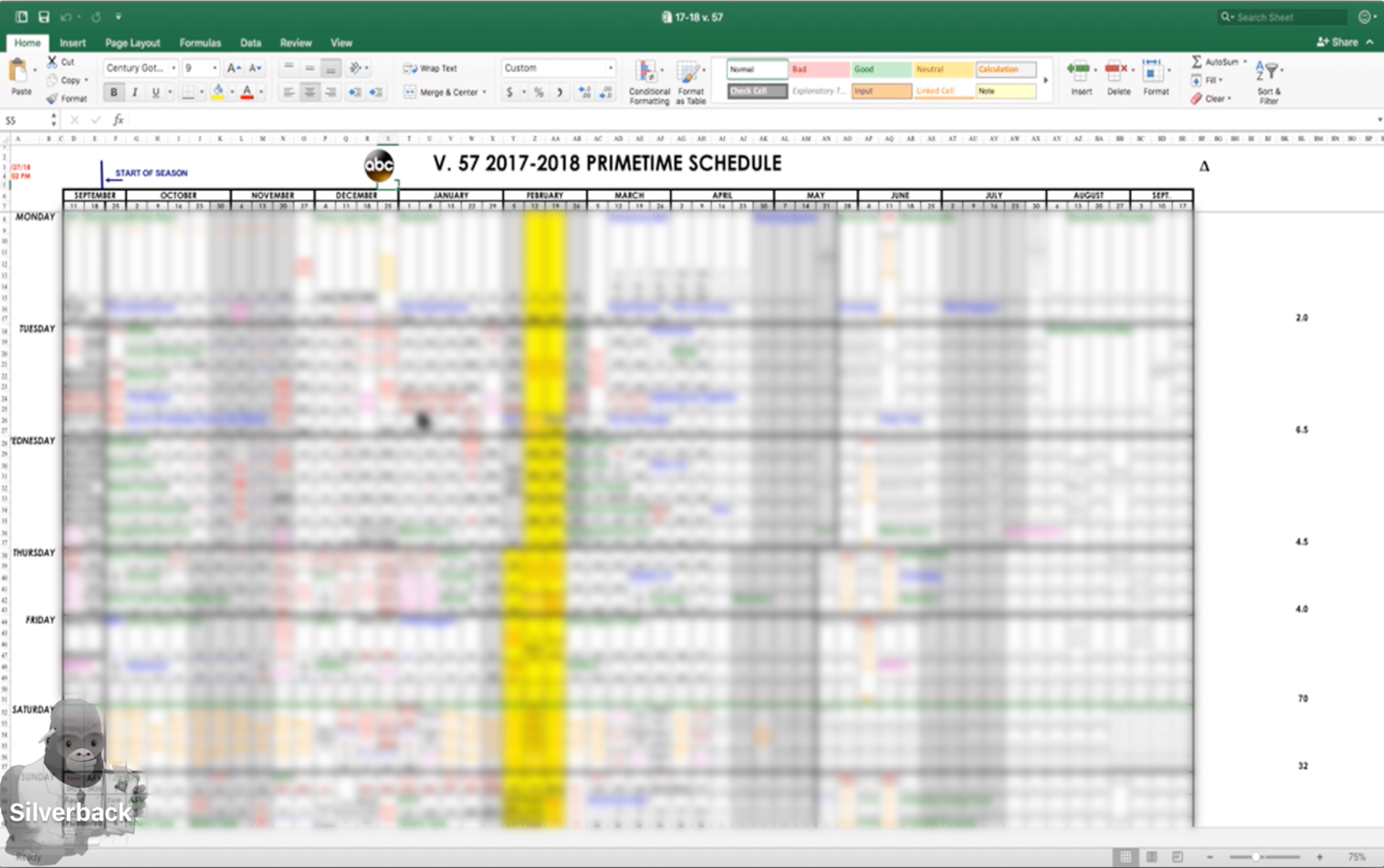 A version of Intelligence did already exist, but there were so many ways in which it didn't fit the users' needs that they were ignoring it in favor of Excel. My goal was to overhaul the usability, functionality, and design of Intelligence to make their lives easier than anything Microsoft could offer.
The Process
I partnered with the product manager to meet with stakeholders on a bi-weekly basis, gathering requirements, asking questions, and observing their current workflows at each stage of their process. Intelligence would be the interaction point between the programming team (the aforementioned schedulers) and the planning team (managing production and inventory), and thus had to include:
A full year schedule ("grid") where users could clearly see all programming available and create multiple versions of the broadcast schedule to optimize placement.
A program inventory that would populate the grid, manage production schedules, episode information, and generate reports.
An weekly network guide open to anyone at Disney, where users could see weekly TV schedules of the past, present, and future, as well as year over year airing ratings.
Program Inventory
Task Flows
I created flows for each discrete function needed within the Program Inventory, from creating new programs to reordering episodes, making note of permission restrictions and external system integrations.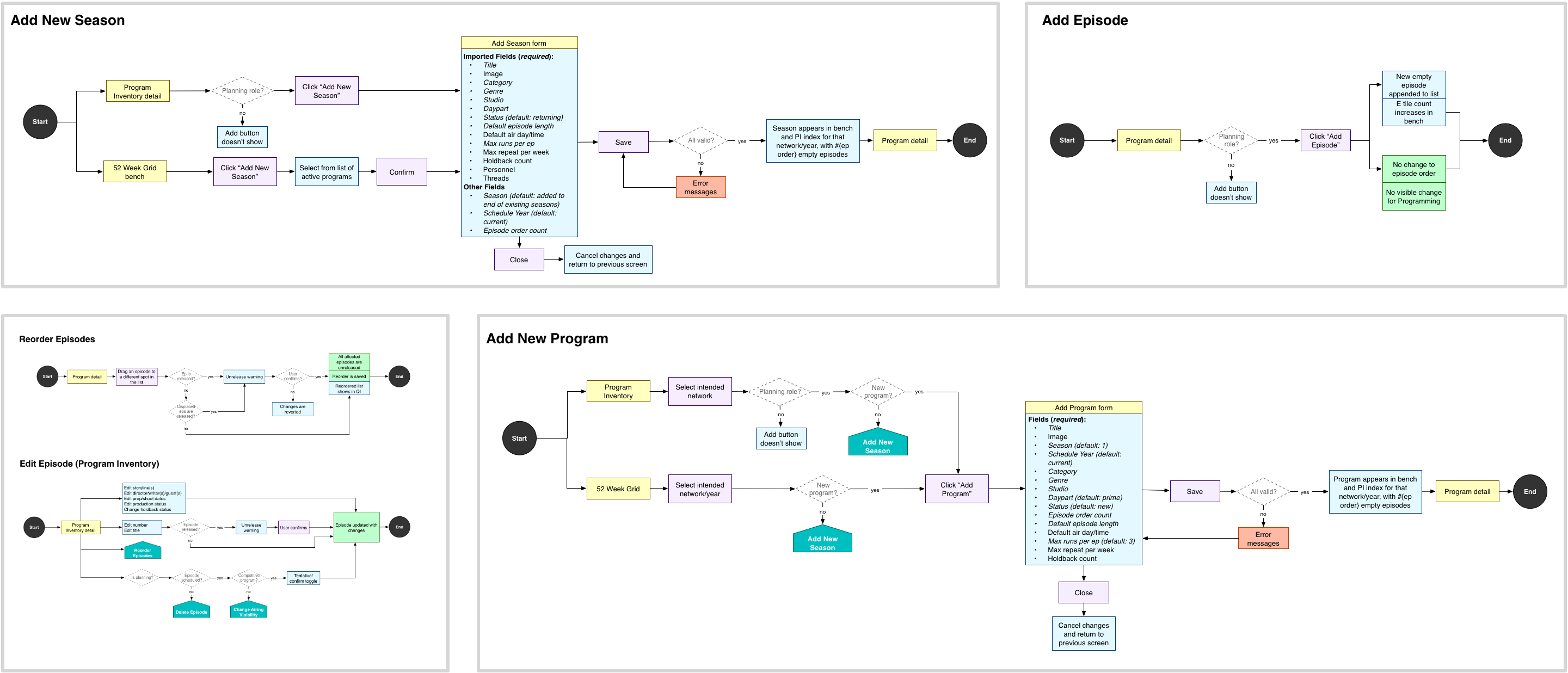 Wireframes
I started iterating on the design through hand sketches and low-fidelity wireframes, testing out design concepts with the users and giving the engineering team enough runway to get started.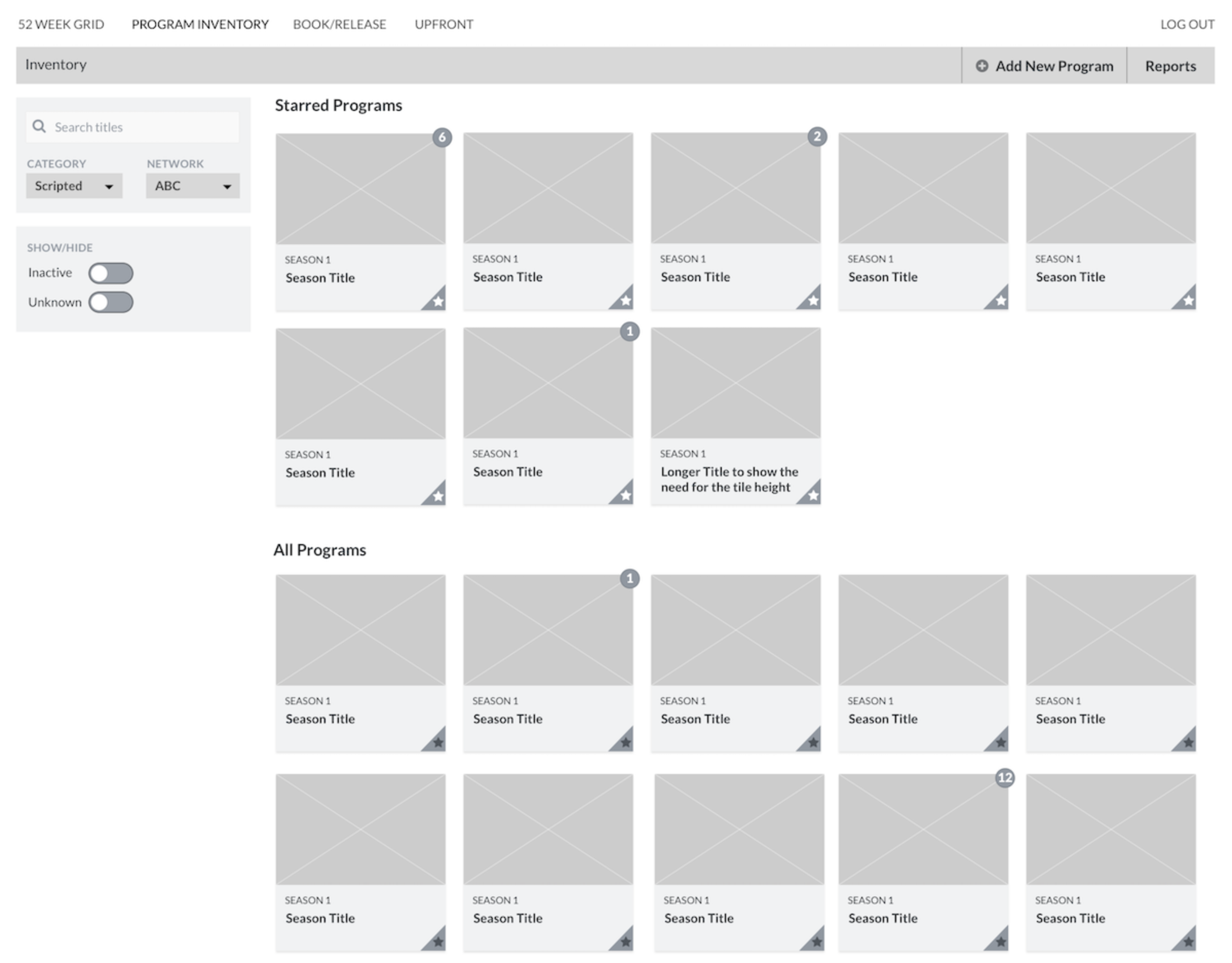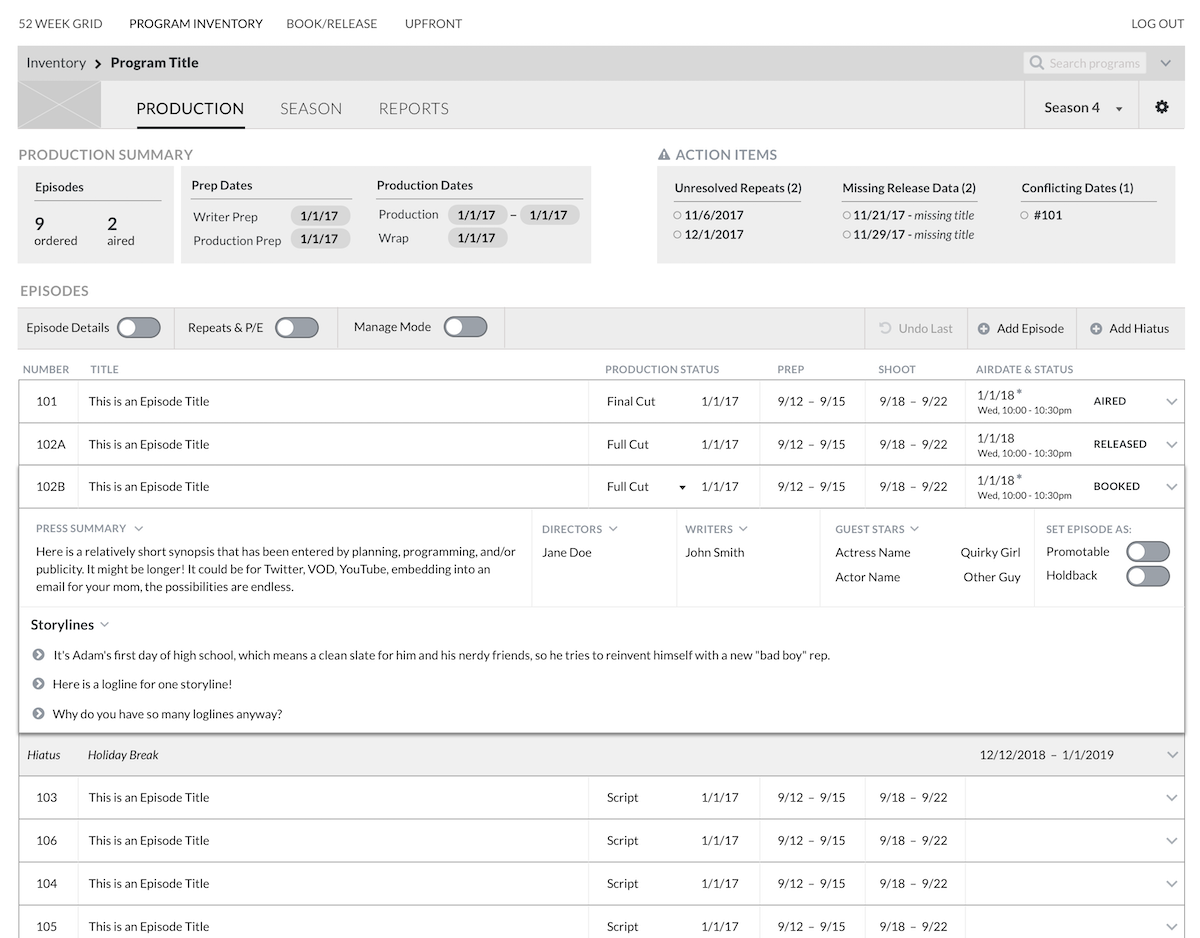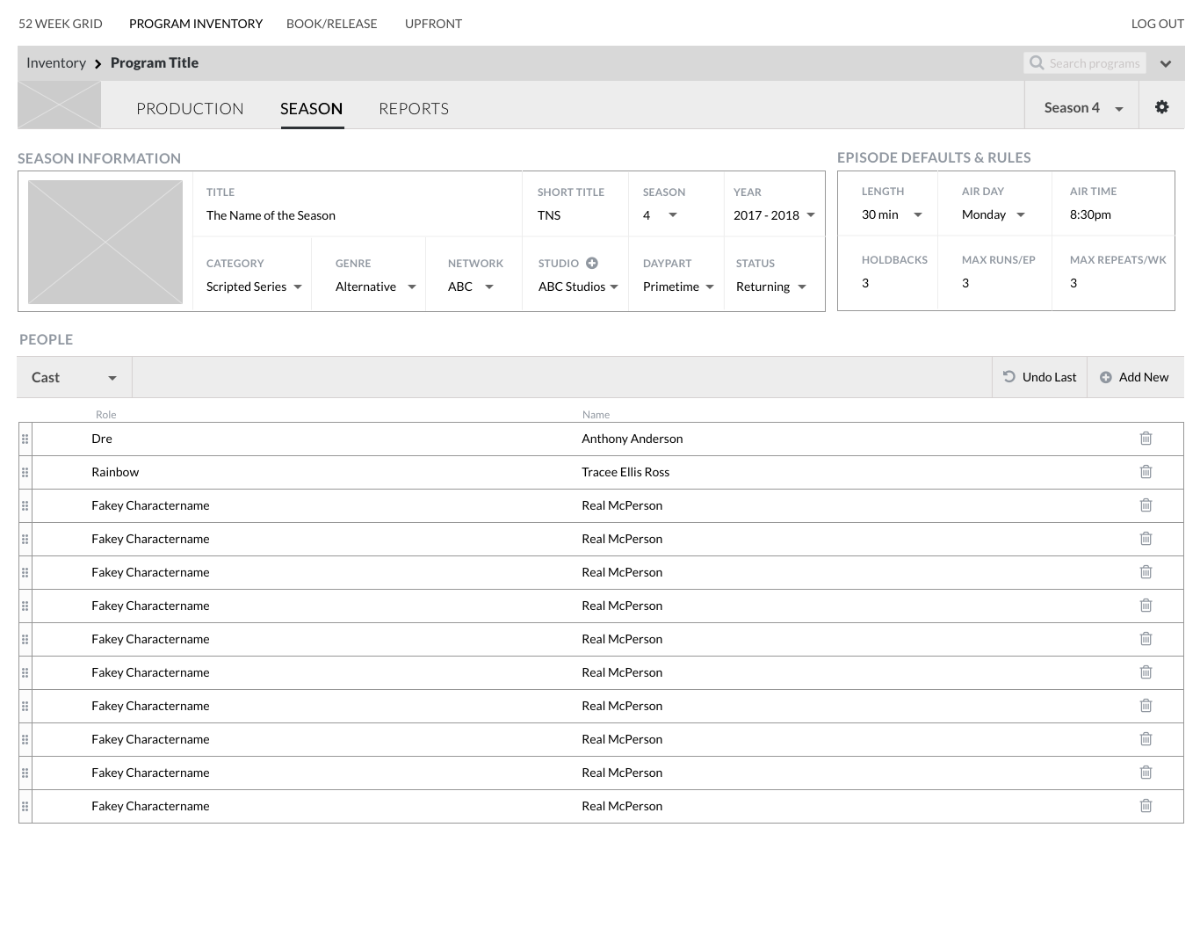 Form Design
This application was going to essentially be one big form, with lots of smaller forms nested within it -- if it wasn't clear how to fill said form out, the whole product would of course fail to meet the users' needs. I created a coded prototype encompassing the primary interactions and a list of tasks for a test user to carry out. After running a few rounds of usability testing, I was able to gather enough insights and helpful feedback to implement a more refined version in the final design.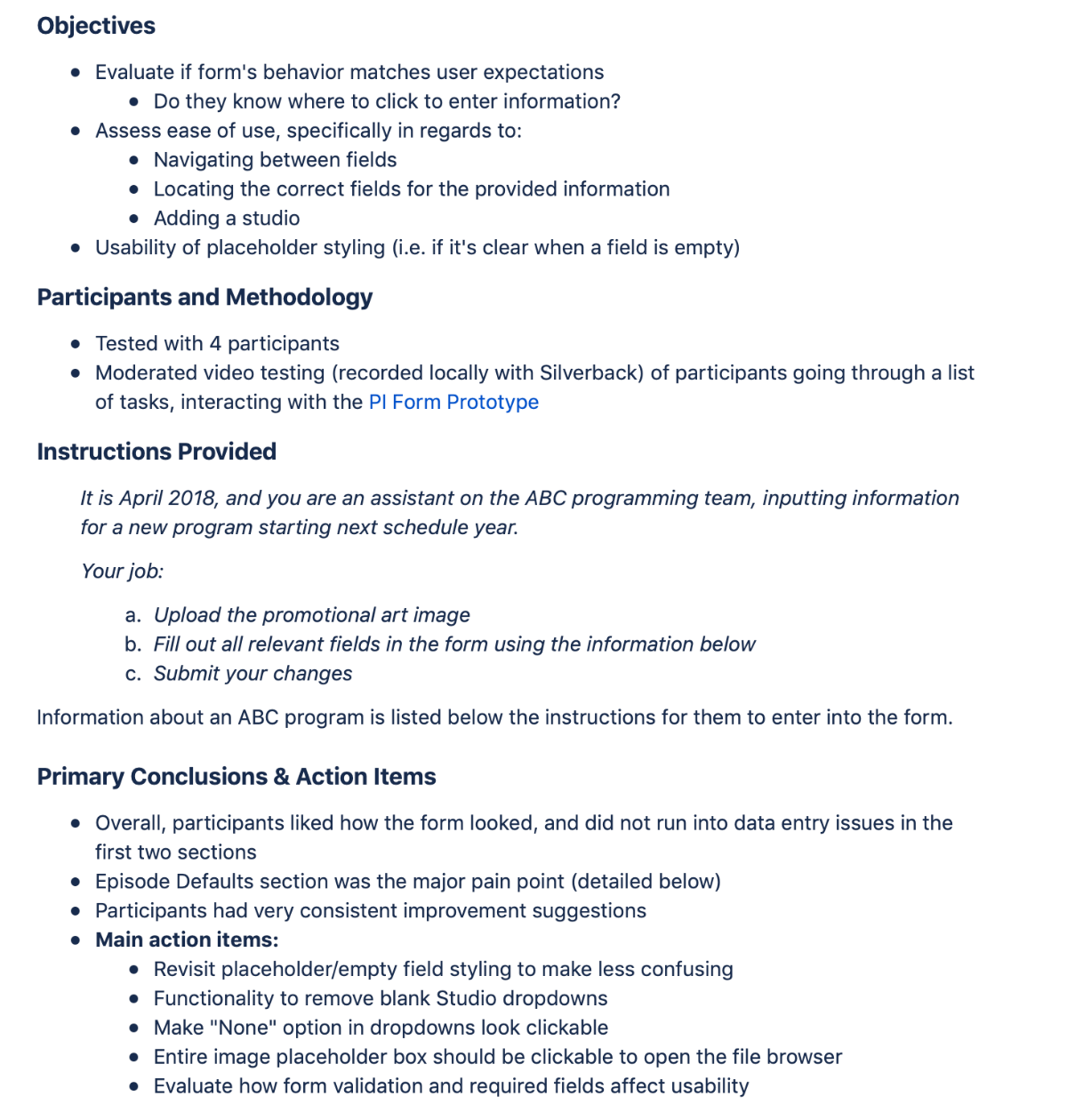 The Results
Our users were delighted with the final product, one informing me that his faith in the product was restored. Years later, it's still in active use, empowering people to do their complicated jobs with far more ease and far less busywork.