Playmation
An innovation initiative from Disney to create a new form of play, designed to get kids off the couch and away from screens. Leveraging popular Marvel characters such as Iron Man and the Hulk, the product united interactive physical toys with a digital app experience.
Project Type Wearable toy with companion app
Timeline April 2015 - Jan 2016
Users Marvel fans, ages 6-12
Involvement usability testing, fit testing, flows, wireframes

Onboarding with the AvengersNet App
The importance of designing an intuitive on-boarding experience for the physical gear's companion app, AvengersNet, would be paramount to Playmation's success. Due to technical restraints around the physical product, the app would have to do a lot of heavy lifting to make sure first time users would understand how to have the best Playmation experience. This had to include an introduction to the overall system and concept, gameplay tutorials, and mandatory software updates to the physical device. Plus, the app had to function as a marketing tool for the toy in case a user downloaded it before having made a purchase.
I leveraged quantitative and qualitative data from field tests and focus groups to identify key areas of need: clarifying the role of the app versus the role of the physical gear, enforcing this engagement loop, as well as addressing a number of usability issues.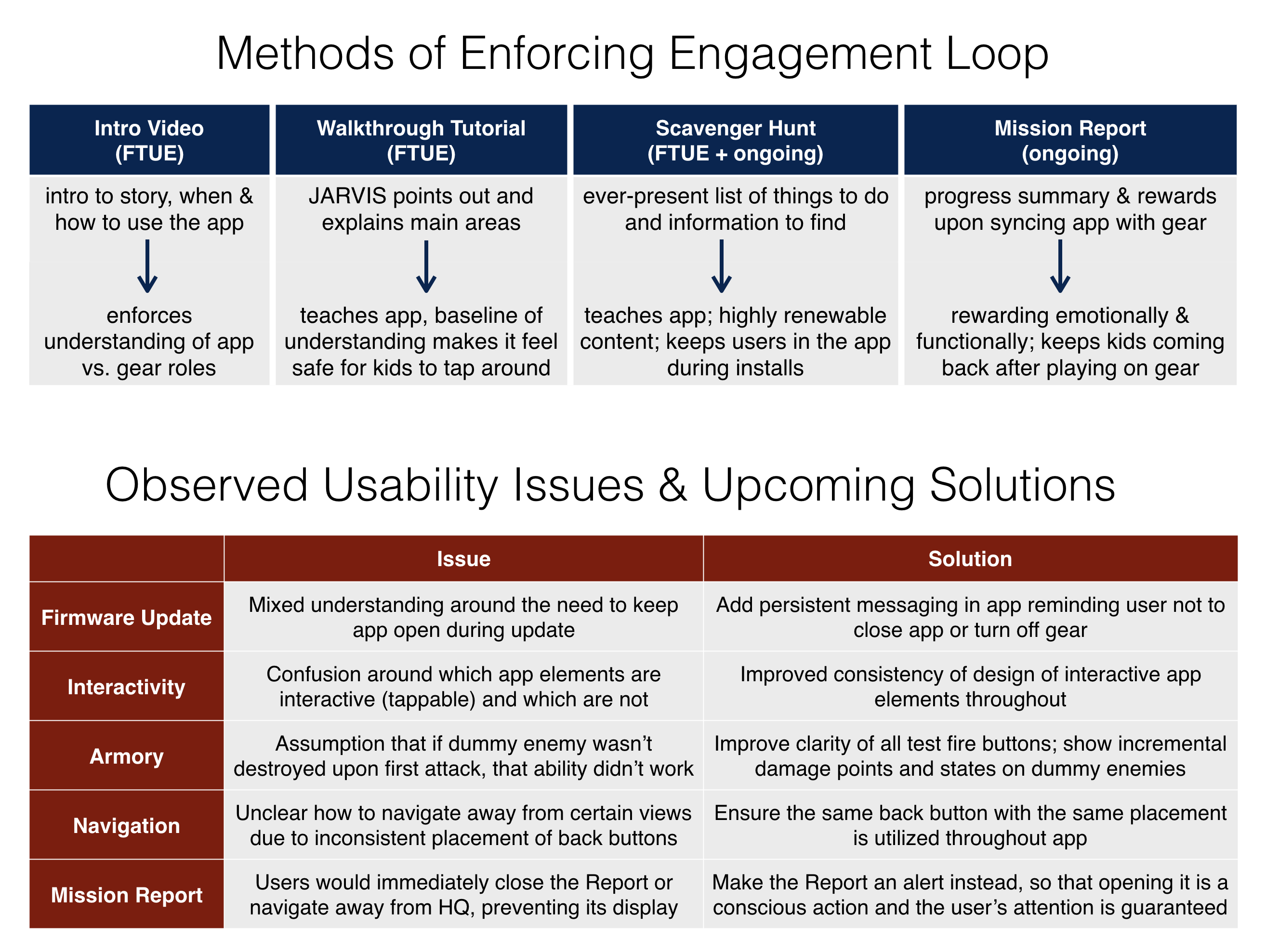 I worked with our art director and game designers to create a rough pass on the new features and tried them out with kids during a round of playtesting sessions. Using the results from these tests, I created a plan of action for further improvement and refinment of the onboarding experience. I presented the results and design plan to executive stakeholders across Playmation and received cross-departmental leadership approval to move forward with it in full.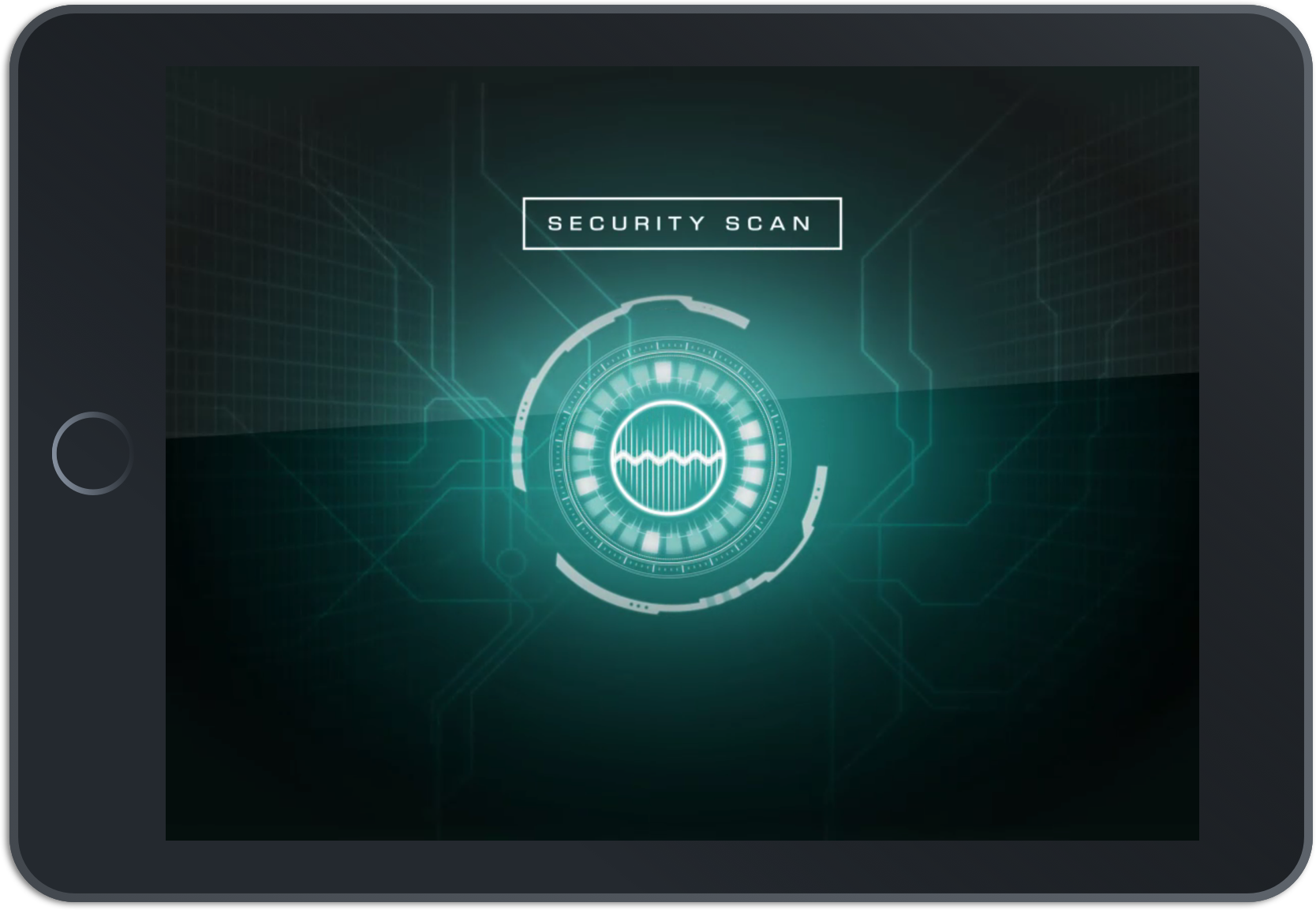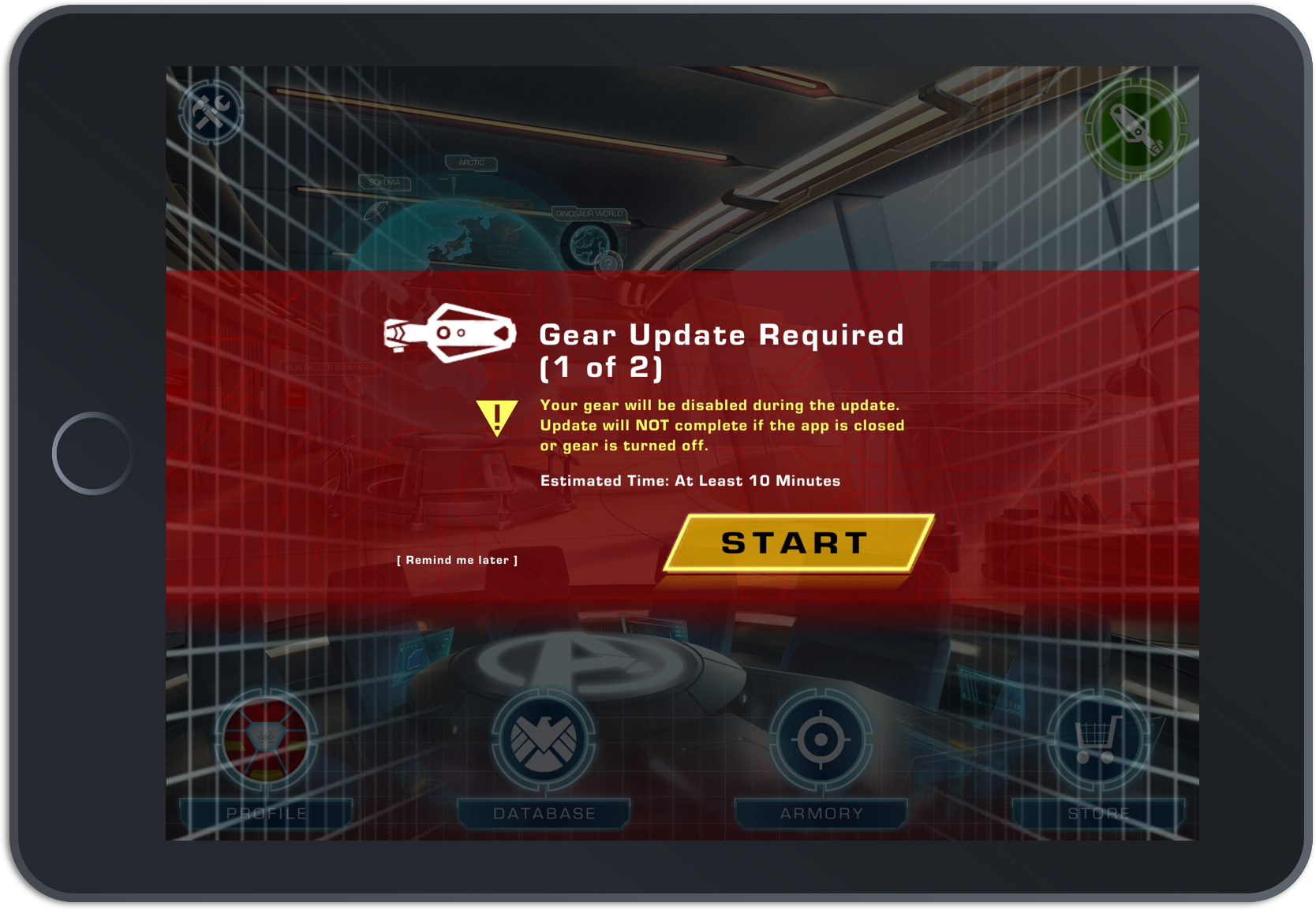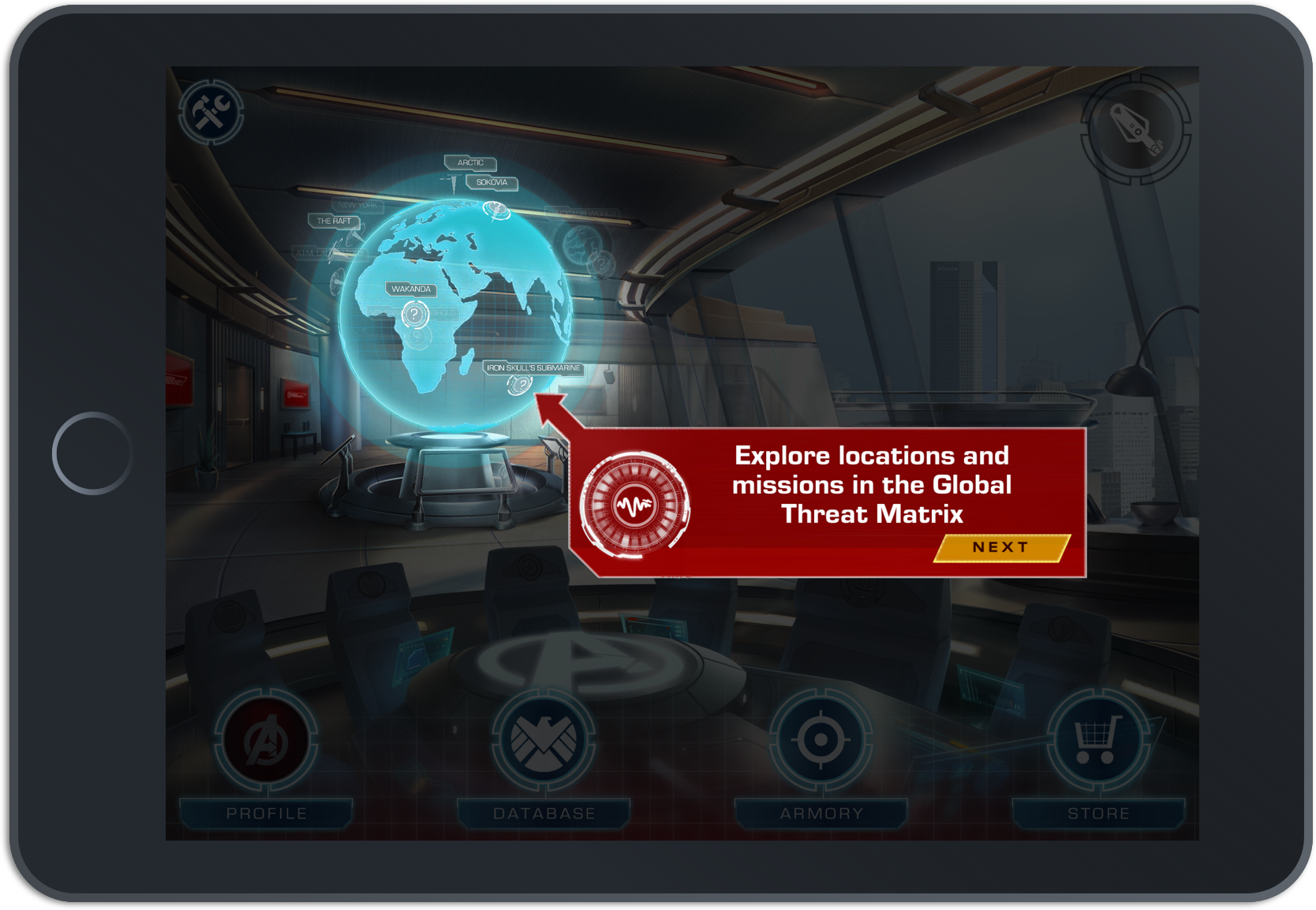 Flows
There were a number of conditional factors and scenarios to take into account when determining the user's path of setting up their gear and installing new content. I created in-depth flows as tools for technical development of the onboarding experience, laying out the order of possible events for users new to the app. It accounts for the primary scenarios of our target users.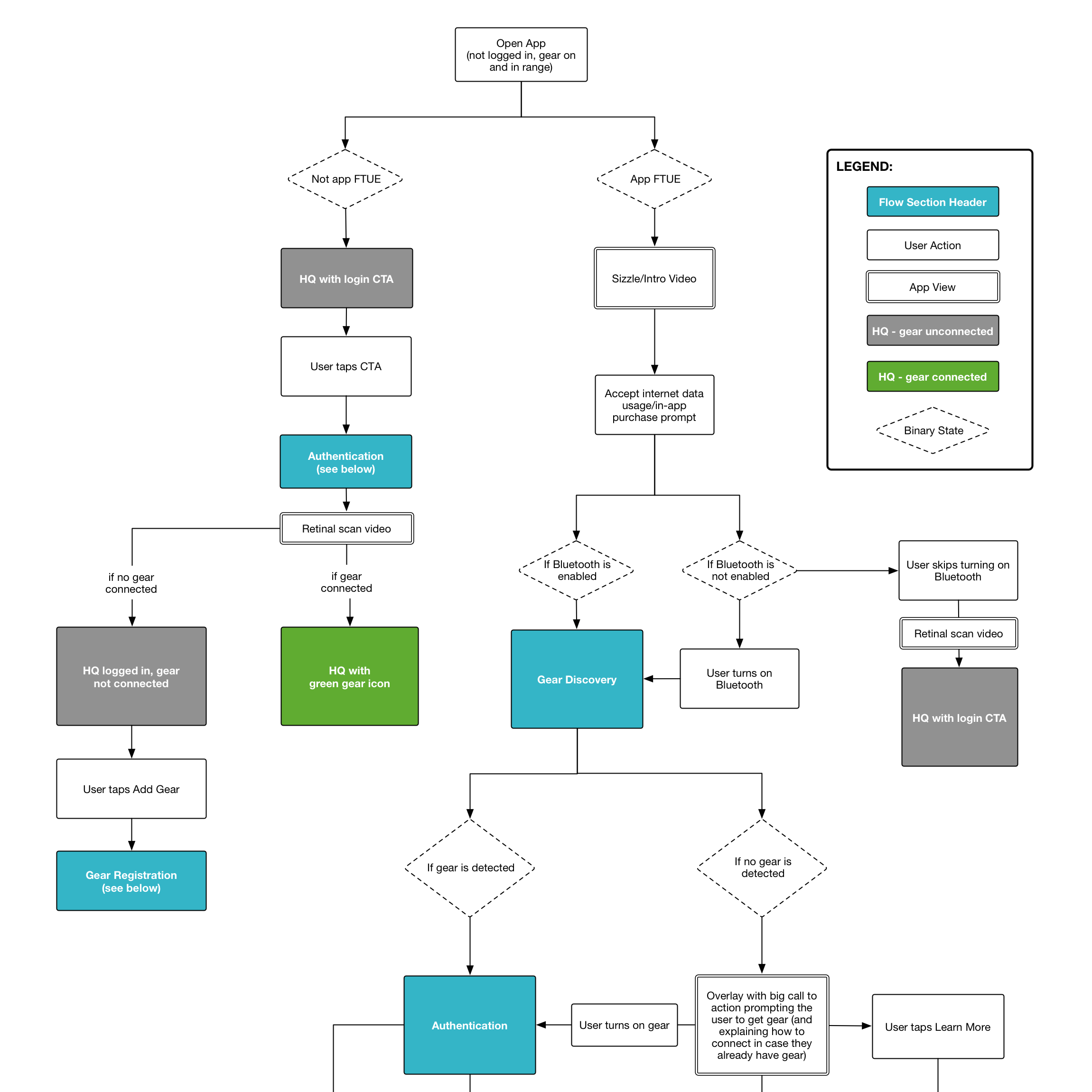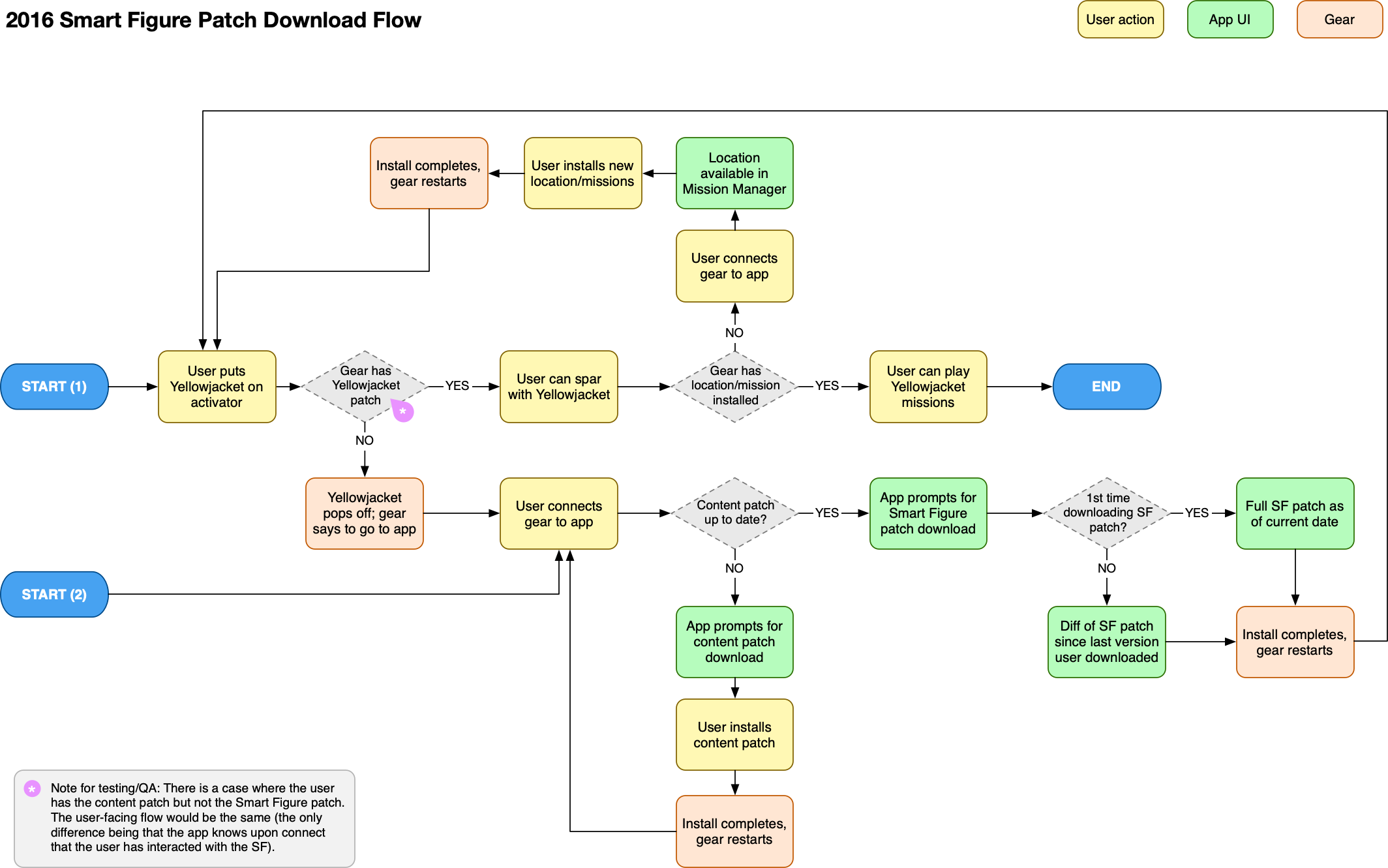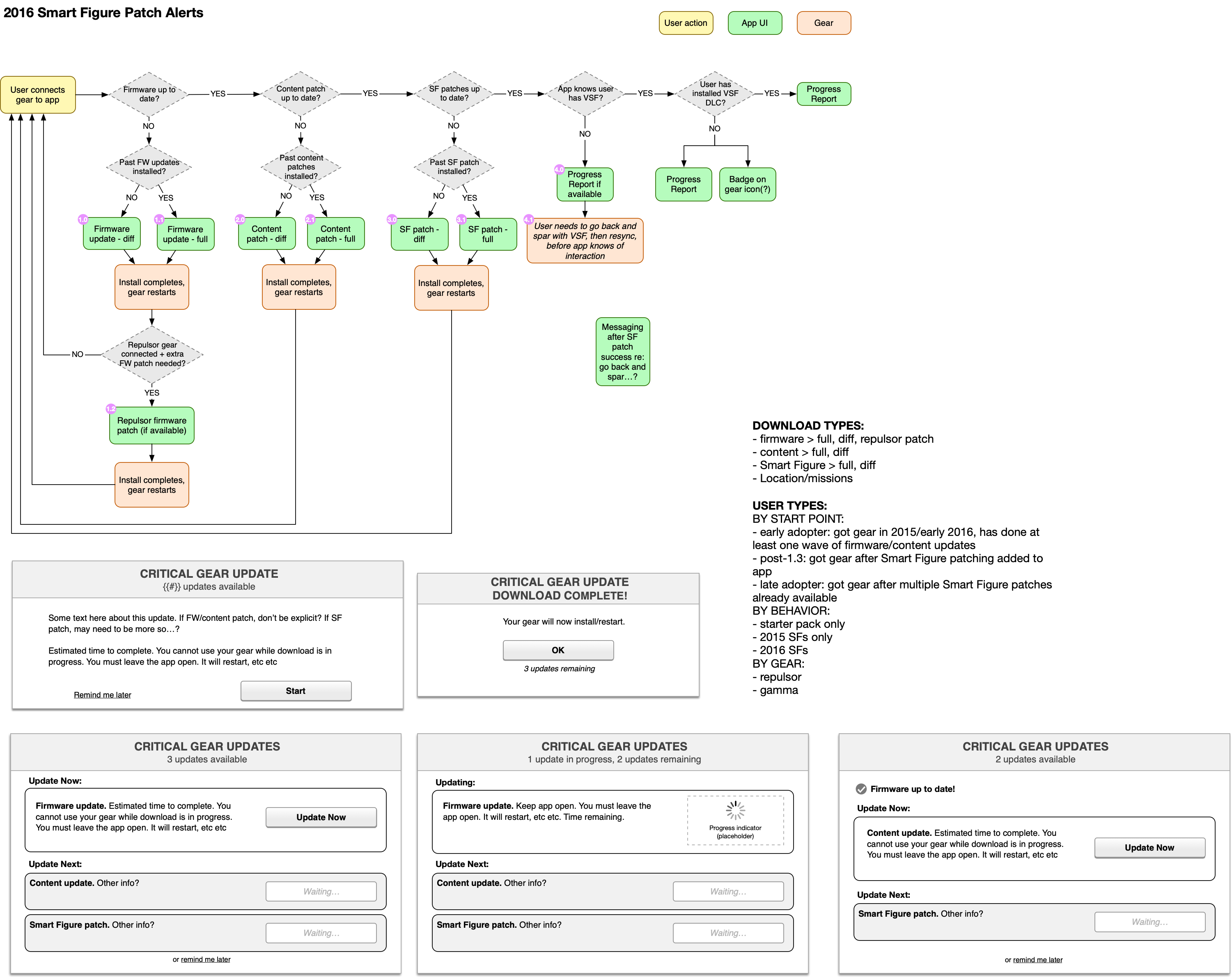 Testing for Fit and Fun
I created a strategy and process for Playmation's testing, structured around best practices and properly utilizing our internal Disney resources. For more information, check out my article about best practices for testing with children.
For all of our products, I planned, led, and reported on tests to evaluate fit and comfort for physical products, along with playtests for usability and holistic experience evaluation. I wrote reports of our findings with recommendations for next steps.
In the below usability test, we had kids put on the prototype for Playmation V2 (censored here due to NDA) and play through an early version of the first time user content. We were looking for comprehension and ease of use in the onboarding process, including following instructions and learning moves.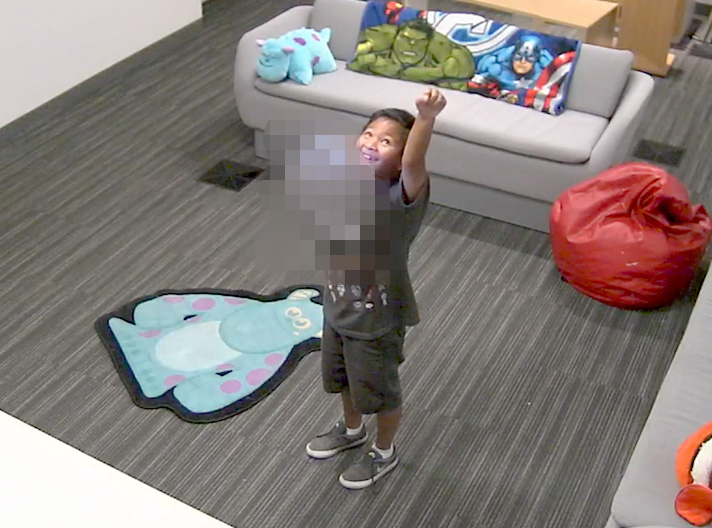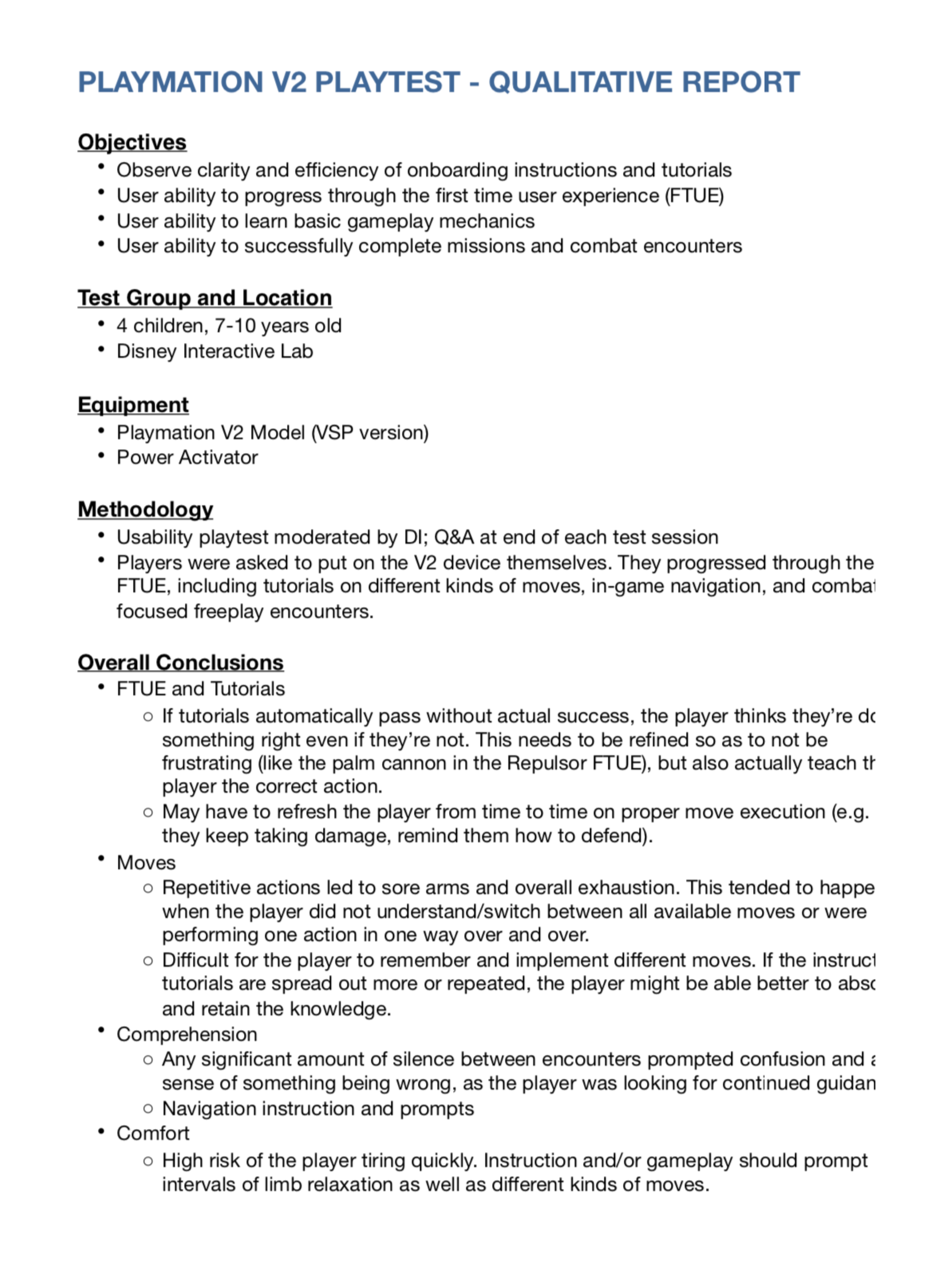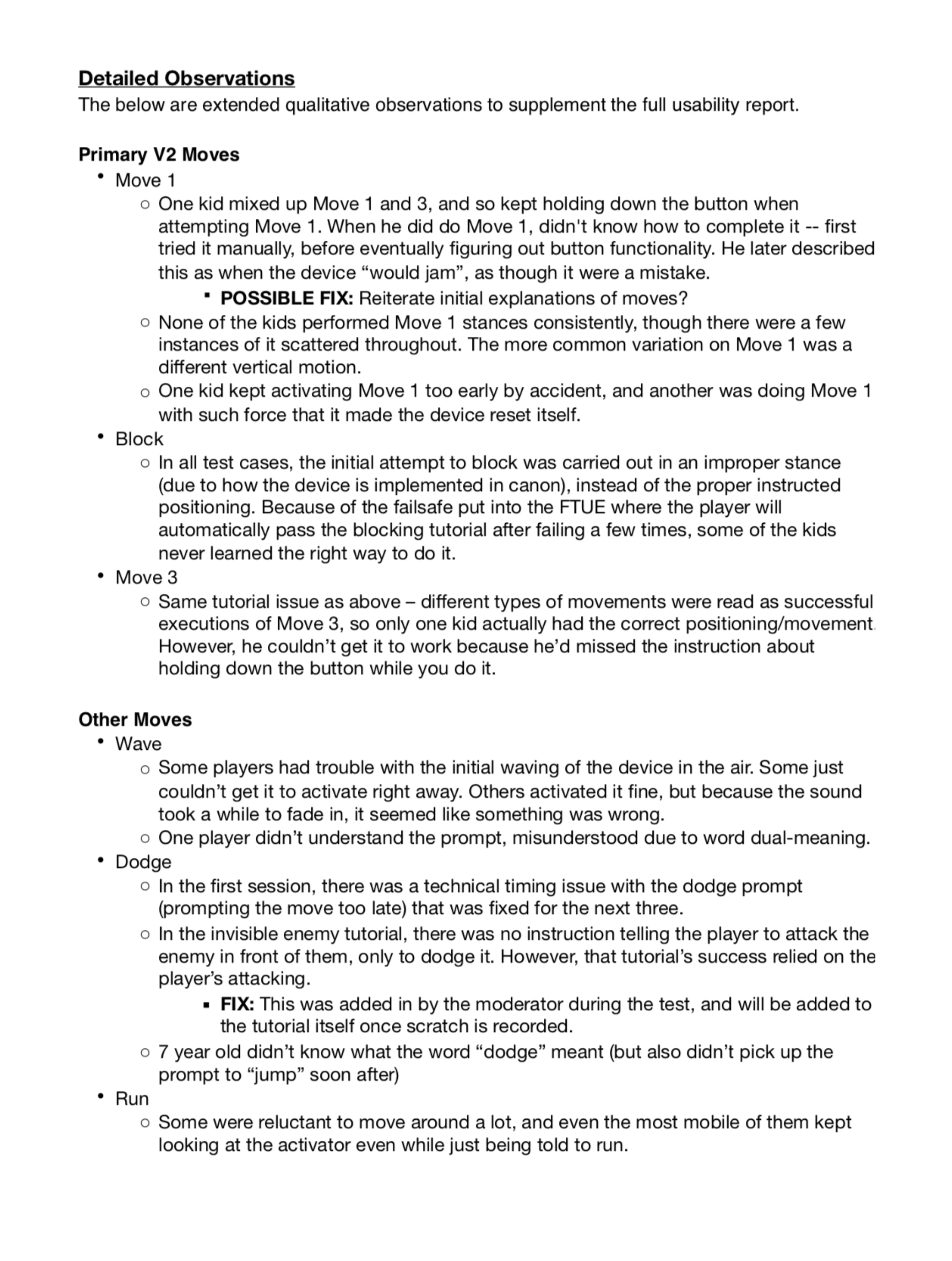 Results
Playmation released to glowing reviews, placing on Time Magazine's Top Toys of 2015 list and winning the National Parenting Publications Award. The team moved on to further success with Star Wars: Jedi Challenges.